---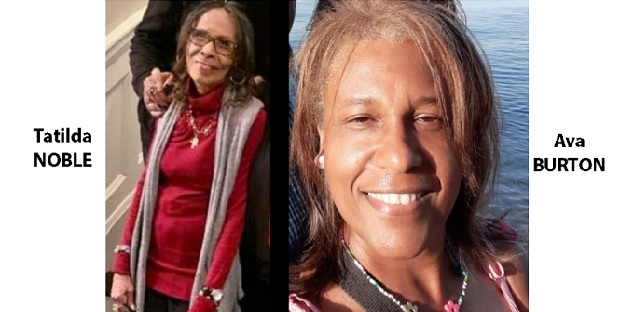 Durham police say a Whitby woman who disappeared under suspicious circumstances has been found dead near Sunderland.
Ava Burton, 58, was reported missing earlier this month, along with her mother, Tatilda Nobel, 85.
On October 14, police conducted a well-being check at the home the two women shared on Scepter Place, near Dryden and Garrard.
At the time, investigators say they found evidence at the home, which indicated something "suspicious." Police did not reveal exactly what was found.
Over a week later, officers from the Kawartha Lakes OPP Detachment uncovered human remains in Mariposa Township, about 15 minutes east of Sunderland.
Two bodies were found on The Glen Road, one of which has been confirmed as Burton.
The other body has not yet been identified.
Police say there were "obvious signs of trauma to both victims."
Prior to the discovery, Joshua Burton, 30, was arrested in Oshawa and charged with two counts of second-degree murder.
He is Ava Burton's son and Nobel's grandson.
Anyone with new information is asked to call Det. McDermott at 1-888-579-1520 ext. 5411, or Crime Stoppers at 1-800-222-8477 (TIPS).
Photo courtesy of DRPS