---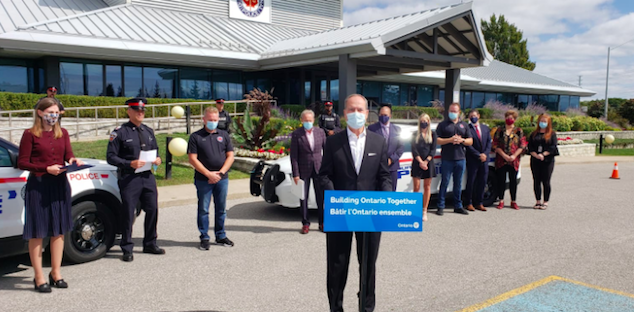 Durham police will be getting $300,000 from the provincial government to help bolster their human trafficking investigations unit.
The money is flowing down through a previously-announced $6-million proceeds of crime fund.
"To promote public safety and fight crime in Durham Region, we are providing our frontline police and community partners with the tools they need to do their jobs," said Peter Bethlenfalvy, Pickering-Uxbridge MPP. "Any time we have the opportunity to take away the resources criminals use to commit a crime, we should seize it, and with this grant program, that's exactly what we are doing."
The investment will help police add a second Human Trafficking Crisis Intervention Counsellor to their Human Trafficking Investigative Unit (HT Unit), in a collaborative strategy to identify trafficked persons and connect them to social services.
"We are repurposing the funds from the guns, cash and property confiscated from criminals to support victims of sex trafficking in Durham," said Lindsey Park, Member of Provincial Parliament for Durham. "The Durham Regional Police Service's Human Trafficking Unit is on the front lines of fighting this horrific crime that violates our most vulnerable and this funding will help their Unit respond to victim's complex needs."