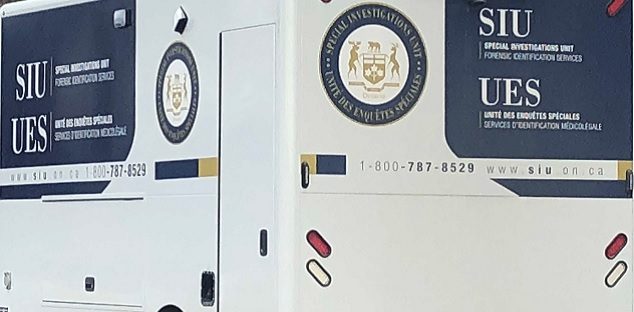 The province's police watchdog agency says there are no grounds to charge a Durham officer after a car chase led to a serious accident in Oshawa.
The Special Investigations Unit (SIU) says they were called on December 5, after a stolen Lexus broadsided a Dodge minivan around Simcoe Street and Olive Avenue, leaving the 63-year-old van driver seriously hurt.
Although SIU Director Joeseph Martino noted a number of specific concerns about the officer's conduct, he concluded the officer did not commit any criminal offenses.
When the stolen Lexus blew through a red light, passing the officer in the curb lane, a high-speed chase began.
Martino said the officer was travelling at speeds of around 80 km/h, tailing the Lexus, which sped through posted 50 km/h zones at speed in excess of 100 km/h.
Since the roads were wet at the time and the Lexus showed a clear disregard for traffic laws, Martino believes the officer should have called off the chase in the interest of public safety.
The Lexus and Durham officer both ran past stop signs, according to Martino.
However, no one was hurt and no vehicles or pedestrians took defensive action at those stops.
"While perhaps more a matter of luck than anything else," Martino wrote in his decision. "The absence of any such evidence is suggestive of a level of care on the part of the [officer]."
He also noted that there would have been a lot of pedestrians and vehicle traffic on the roads, since the accident happened just before noon.
"An objective assessment of the circumstances surrounding this incident suggests that the [officer] was likely operating his cruiser in a dangerous fashion.," concluded Martino. "However, that alone will not ground criminal liability."
The minivan driver suffered multiple rib fractures, dislocations and a collapsed lung following the incident, even though he was wearing a seatbelt and was travelling under 20 km/h.