---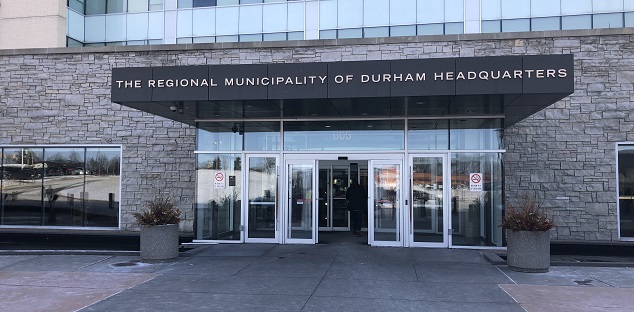 All eight of Durham's mayors and Regional Chair John Henry say they have been forced to watch from the sidelines, as the province makes major decisions about local COVID-19 restrictions.
In a joint statement, the group says Durham Region should remain in the red level, based on the current numbers.
However, the Ford government has said that all options are on the table, including a full GTHA lockdown in the coming days or weeks.
The local leaders say they have not been consulted on this, nor has the province asked for their comments or suggestions.
As elected officials, the group says their thoughts and experience with the local COVID-19 response should be taken into account before any lockdown decisions are made. The statement adds that Durham isn't like other GTA regions, so a one-size-fits-all approach won't work.
Read the full statement below:
"Recently, there have been several reports about support of a Grey-Lockdown approach for Greater Toronto and Hamilton Area.

First, let me reiterate that we fully support the protection of our public's health. We will do whatever is needed to help flatten the curve—provided the data confirms it for our region.

However, recent reports, about Durham possibly moving into a lockdown, were not driven by Durham Region or any of the eight local-tier mayors. We were not consulted, nor given the opportunity to comment. Yet, we were elected by the people; chosen to make decisions on their behalf. Because we know our region best; and, we should be helping to shape these decisions for our local communities.

Since the start of this pandemic, all nine of us have committed to trusting the advice of our Medical Officer of Health. He is there to protect the health of our community; providing advice to elected officials that allows us to make informed decisions on behalf of our residents and business owners.

Yet, many people still struggle to understand provincial parameters related to complex medical analysis. Or why different regions move into various zones.

We do know that to help flatten the curve, we need people to stay in their own regions. To continue to shop local. Our local businesses are doing everything to help keep customers safe.

Durham Region would like to be consulted before any decisions are made. Our region is vastly different from others in the GTHA. As the largest geographical jurisdiction in the Greater Toronto area—totalling over 2,500 square kilometres—the needs of our residents and business owners are vastly different from surrounding regions.

Based on the numbers, Durham Region should remain in the red zone. We will continue to stand behind and support our front-line workers, who are truly #DurhamStrong."