---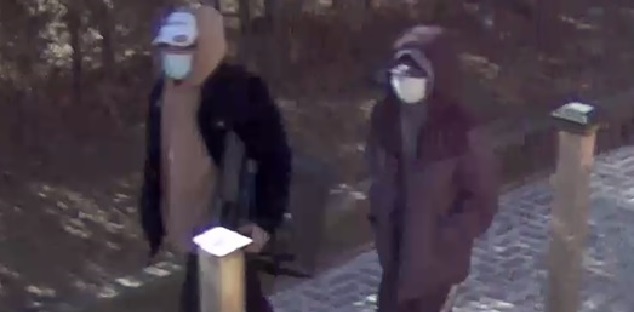 Durham police are asking for your help finding two men caught on camera leaving an Oshawa townhouse complex before a fire broke out.
Officers were called about a fire at 1520 Birchcliffe Avenue around 11 a.m. on March 5, 2021.
The fire marshal opened an investigation and found the fire was intentionally started.
Police say two suspects were captured on video surveillance leaving the area before smoke was visible. Their photo has been released and is posted in full below.
It's believed both of the suspects are male.
If you have any information that could help investigators or believe you know either suspect, call Detective Constable Woolley at 905-579-1520 ext. 2732, or Crime Stoppers at 1-800-222-8477 (TIPS).
Photo courtesy of Durham police