---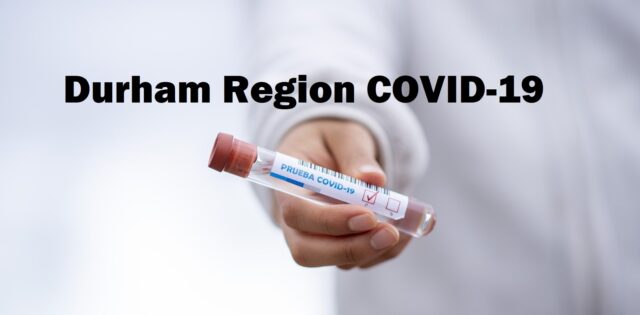 On Sunday, eight new COVID-19 cases were confirmed in Durham.
No new deaths were reported, leaving the death toll in the region at 374.
Of those who have died, 218 were residents at long-term care or retirement homes.
The number of COVID-19 variant cases identified is now 9,932.
To date there have been 25,310 cases in Durham, with 24,899 of those cases now listed as resolved.
There are currently 37 active cases in the region.
Of those, 37 people are isolating at home and no one is in hospital.
Some of the cases that were added to regional totals may be from previous days.
Here is the regional breakdown as of Sunday:
The regional data for three confirmed cases is under investigation.
As of July 16, 793,166 doses of COVID-19 vaccines have been administered in Durham.
Why do different media outlets report different daily COVID-19 numbers for Durham? | Durham Radio News