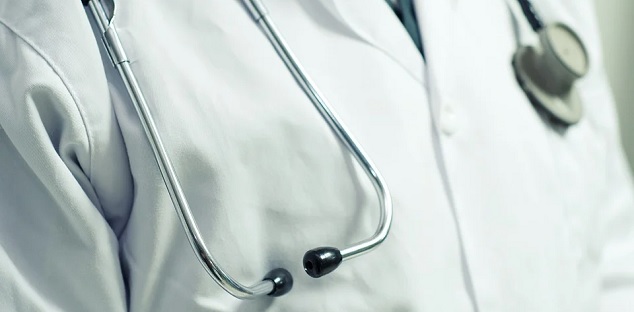 As Ontario's hospitals continue to deal with respiratory infections and staffing issues, five health care unions are calling for new measures on the provincial level.
Collectively, the Ontario Council of Hospital Unions (OCHU-CUPE), the Ontario Nurses' Association (ONA), the Ontario Public Service Employees Union (OPSEU), SEIU Healthcare and Unifor represent nearly 300,000 health workers across the province.
The unions' requests are:
The repeal of Bill 124, which limits wage increases for certain public-sector workers
More frontline staffing, including incentives
More administrative staffing
Restricting the use of private staffing agencies
Commitments to invest all new funding in public hospitals, not private health care
Representatives argued that Ontario's hospitals need to hire 47,000 more staff to respond to turnover and an aging population.
The Canadian Union of Public Employees (CUPE) has previously argued that Lakeridge Health needs to hire 1,200 more workers annually.
Pediatric ICU's have been overwhelmed by a combination of the flu, RSV and COVID-19, leading to a reduction in other services.
At Lakeridge Health, officials have had to reduce the number of elective pediatric surgeries until December 10.
"Letting pediatric and adult patients suffer as the government claims it has no money to restore staffing of our public healthcare system while sitting on billions of unspent healthcare funding dollars is obscene," argued Angela Preocanin, the ONA's first vice-president and a registered nurse. "People must demand government fund the care they need and deserve. We are asking the government to work with us on solutions – for the good of Ontarians now."
The unions also echoed back to concerns about a theoretical expansion of privatized health care.
"We know that this government is using the current weakness of the public hospital system against it to privatize the backlog of surgeries and diagnostics," claimed Michael Hurley, OCHU president. "That [Health Minister Sylvia Jones] has not tabled a plan to deal with the hospital staffing crisis is deeply troubling."
"The provincial government can either choose our new plan informed by healthcare workers themselves, or he can import a US-style privatization scheme where patients wait longer so private interests can profit more, by denying patients with pre-existing conditions access to universal care, just like at Shouldice Hospital," said Jackie Walker, nursing division president at SEIU Healthcare. "[Premier Doug] Ford promised to protect the Greenbelt, now he's paving it. Ford promised OHIP-only access, then forced seniors to use their credit card for a hospital bed. What's next?"