---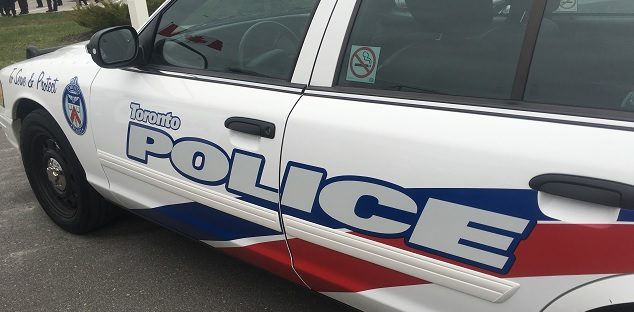 Toronto police have arrested a man who allegedly tried to get into 53 Division with a Molotov cocktail, matches and a lighter.
They say he also had knives and a starter pistol on him.
The incident happened around 10:30 a.m. Tuesday. Investigators say he tried to get inside through the main doors, which were locked due to COVID-19 protocols.
He then went behind the building and approached an officer in their scout car.
He claimed, falsely, that he had been wanted by police and was turning himself in, then said he had a gun on him.
The officer detained and searched him, uncovering the pistol and one of the knives.
The other weapons were found after a formal arrest.
In the end, there were no injuries.
Edward Zilberman, 20, of Toronto, faces a number of charges including carrying a concealed weapon (three counts).
Anyone with information is asked to call Detective Constable William Mitchell at 416-808-5347, or Crime Stoppers anonymously at 416-222-8477 (TIPS).