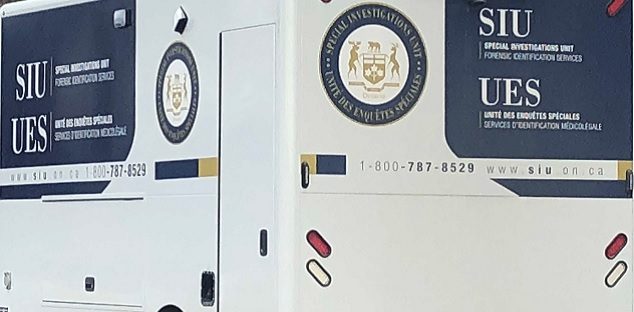 Warning: This story contains some graphic content which can upset, shock or offend. Reader discretion is advised.
The province's police watchdog isn't charging any Durham officers, after a man died from self-inflicted injuries in Oshawa.
The Special Investigations Unit (SIU) was called to the city on August 28.
That morning, officers were asked to do a well-being check on a local man.
The man's brother got in touch with police, saying he and his brother's wife were concerned. The wife had apparently received messages from her husband, suggesting that was contemplating self-harm.
Officers arrived at a home near Harmony Road and Adelaide Avenue just before 6 a.m.
They tried to knock on the door, but no one answered. After a few minutes, a concerning sound led police to the home's garage.
That's where the man was found, bleeding from a self-inflicted wound.
Although officers called in paramedics and tried to stop the bleeding, the man died in hospital.
According to the SIU, an EMS team arrived at the home less than ten minutes after the man was located.
In his decision, SIU Director Joseph Martino raised some questions about how quickly the officers applied pressure to the man's wound.
But other than that, he said the officer's actions were "commendable" and "diligent."
Martino isn't sure the officer deviated from "a reasonable standard of care in the circumstances," so he's declining to press any charges.
The SIU is an arms-length agency that investigates cases of death, serious injury of sexual assault involving police.