---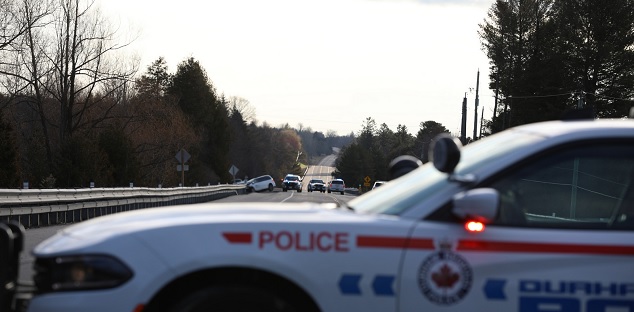 Durham police are investigating a collision in north Pickering that left an officer and a suspect with serious injuries.
Police say the collision happened around 5 a.m. Saturday in the area of Concession Road 9 and Westney Road North.
They say a stolen taxi collided with a parked cruiser.
The driver of the taxi was airlifted to a trauma centre with serious injuries.
The officer was left with serious, but non-life-threatening injuries.
This morning an officer suffered serious but non life threatening injuries after his parked police vehicle was struck by a stolen taxi. Suspect was airlifted to a trauma centre with serious injuries. Happened on Consession Rd 9 and Westney Rd N at 5 am. pic.twitter.com/oQqVlOBBbb

— Durham Regional Police (@DRPS) April 16, 2022
Photo courtesy of Colin Williamson