---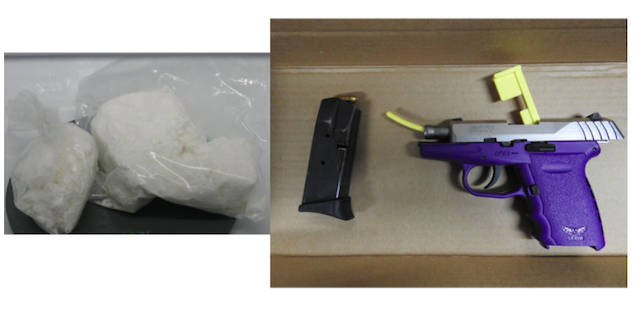 Durham police say a loaded handgun and more than $110,000 worth of cocaine and fentanyl is off the street after a search in Pickering.
Officers got a warrant to search a residence on Pickering Parkway.
Members from the Gun and Gang Unit, along with support from the Tactical Unit, found the drugs and gun, along with about $10,000 in cash.
Mario Malcolm, 32, of Pickering is charged with two counts of possession for the purpose of trafficking, possession of a loaded prohibited/restricted firearm, possession of proceeds of crime over $5,000, possession of a restricted/prohibited firearm no licence or registration and three counts of possession contrary to prohibition order.
He was held for a bail hearing.
Anyone information is asked to call the Gun and Gang Unit at 1-888-579-1520 ext. 5800, or Crime Stoppers at 1-800-222-8477 (TIPS).
Photo courtesy of Durham police