---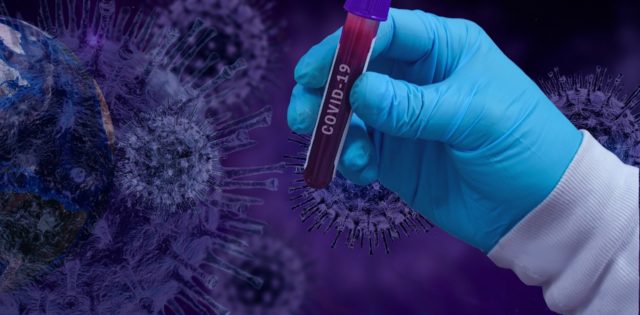 Ontario reported 2,005 new COVID-19 cases on Sunday.
Another 18 deaths were reported, bringing the death toll in Ontario up to 4,377.
Of the new deaths announced, 14 are from long-term care homes.
Coincidentally, the number of resolved cases is exactly equal to the number of new cases. There are 2,005 newly-resolved cases.
The number of active cases is now at 19,861.
There were 41,783 tests completed the day prior to this report.
There are also 27,278 tests still under investigation.
Ontario is reporting 2,005 cases of #COVID19. Locally, there are 572 new cases in Toronto, 331 in Peel, 207 in York Region and 140 in Windsor-Essex County. The number of tests completed from Dec 24 – 26th have been delayed and will be available shortly.

— Christine Elliott (@celliottability) December 27, 2020
Summary of cases of COVID-19: Ontario, January 15, 2020 to December 26, 2020

| Severity | Number | Percentage |
| --- | --- | --- |
| Number of cases | 171,416 | N/A |
| Change from previous report (new cases) | 2,005 | 1.2% increase |
| Resolved | 147,178 | 85.9 |
| Change from previous report | 2,005 | 1.4% increase |
| Subset of all cases that are reported to be long-term care residents | 10,577 | 6.2 |
| Subset of all cases that are reported as a health care worker associated with long-term care outbreaks | 4,160 | 2.4 |
| Total number of deaths | 4,377 | 2.6 |
| Deaths reported for residents in long-term care homes | 2,696 | 61.6 |
| Deaths reported for health care workers in long-term care homes | 8 | 0.2 |
Demographics – Ontario, January 15, 2020 to December 26, 2020

| Case characteristics | Number |
| --- | --- |
| Male | 84,004 |
| Female | 86,327 |
| 19 and under | 22,089 |
| 20-39 | 62,548 |
| 40-59 | 49,220 |
| 60-79 | 24,666 |
| 80 and over | 12,849 |
Testing – Ontario, January 15, 2020 to December 26, 2020

| Testing | Number |
| --- | --- |
| Total tests completed | 7,745,313 |
| Total tests completed in the previous day | 41,783 |
| Currently under investigation | 27,278 |
Hospitalizations – Ontario, January 15, 2020 to December 26, 2020
Hospitalizations
Number
Number of patients currently hospitalized with COVID-19
823

As we often observe on weekends, more than 10% of hospitals did not submit data to the Daily Bed Census. We anticipate the number of hospitalized patients may increase when reporting compliance increases.

Number of patients currently in ICU
285
Number of patients currently in ICU on a ventilator with COVID-19
194