---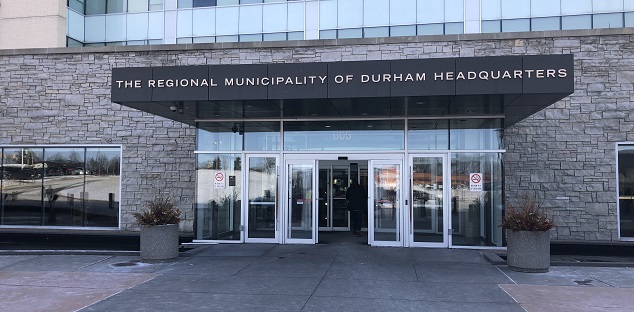 Durham Region facilities will be reopening to the public on April 19.
"Continuing to keep staff and the community safe is the region's priority," reads a statement. "Staff need to work in an environment that safeguards their health and safety, and community members accessing services must also feel comfortable that they are entering a safe setting."
If you have an appointment at a region facility before April 19, you will still need to wear a mask.
After that date, visitors will be encouraged to mask up, but it will not be enforced.
Employees will need to wear masks in common areas until April 27.
Other measures include:
You will still need to screen yourself for COVID-19 symptoms.
You will need to wait at the front counter for your contact person.
Anyone visiting Regional Headquarters in Whitby will be restricted to the lower and main lobbies.
Members of the public will not have access to elevators or stairwells.
April's regional council and committee meetings will only be accessible online.