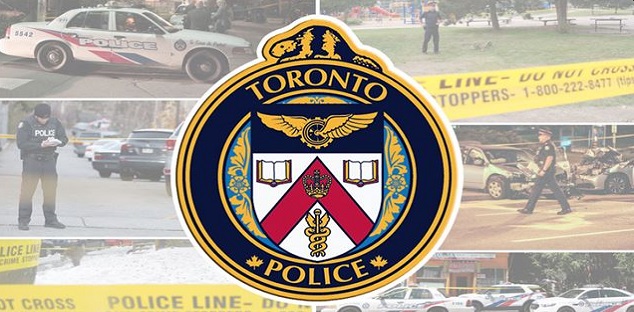 The Toronto Police Services Board has approved a plan that will see 2,350 body cameras purchased for officers.
The force will also be getting 3,000 licences for data management, in order to store the huge amount of data these cameras will collect.
The board made their decision on Tuesday afternoon.
It's not a new idea by any stretch.
Toronto's city council recommended body cameras earlier this summer, in response to ongoing protests denouncing police racism.
The body camera decision was just one out of a number of measures considered by the board.
According to board members, the changes are meant to be a starting point toward addressing systemic anti-Black and anti-Indigenous racism.
By the end of August, frontline officers in the northwest area of the city will start to use body-worn cameras during interactions with the public.
The full 2,350 cameras are expected to be deployed by fall 2021.
Every officer will be trained on how to how to use the cameras and what penalties they could face if they don't.
With few exceptions, the cameras will be used when an officer arrives at a call for service, begins an investigation, or asks a person questions for the purposes of collecting information.
A total of 81 recommendations were considered by the board, with some calling for greater transparency on the police budget and responsibilities.
However, some activist groups are concerned, since the report explicitly pushes back against any "defunding" of the police service.
Specifically, the report suggests that the board "cannot impose any arbitrary cut in the police budget" or any cuts that would lead to a gap in policing and community safety.